As a company that cares about the wellbeing of their customers, JDN Vending Machine Service Corp. has welcomed the FitPick, which is a vending program, labeled as a healthy micro market, in order to help consumers identify products that meet with recognized nutrition guidelines.
Today's FitPick guidelines make it easier to understand: the maximum values of calories, fat, sugar and sodium; so that it is easy to see if a product meets the requirements or not. FitPick is an intelligent and responsible choice of any micro market or vending operation.
Fit Pick identifies the healthy snacks for you by using recognizable stickers that attach to the product's labels. This program helps operators meet the latest standards of nutrition recognized.
JDN Vending Machine Service Corp. has also developed the program "Other Nutritional Options", in an effort to provide our customers with a wider variety of healthy products. This program consists in a modification of the "Fit Pick" presented earlier. Each number presented in the above nutritional data has been increased by a multiple of 1.5. Here is presented a chart with the numbers for this category.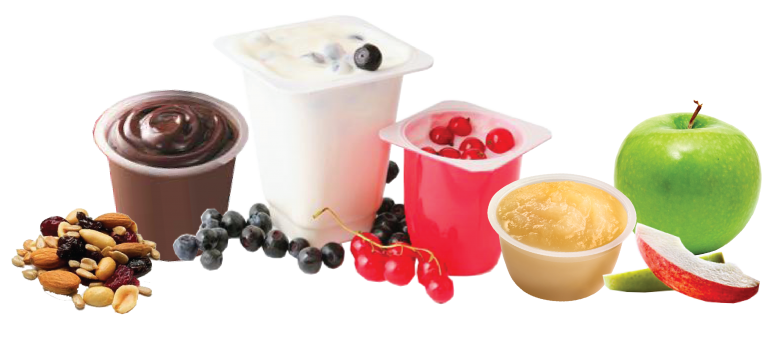 Some of the brands that we have under this program are the following:
- Baked Lay's
- Munchos
- SunChips
- PopCorners
- Pringles
- Quaker
- Keebler 100 Calorie
- Chips Ahoy
- Cameo
- Belvita
- Voortman
- Kellogg's Cereals
- Honey Nut Cheerios
- Kellogg's Nutri Grain
- Special K Pastry Crisps and Bar
- Nature Valley
- Fiber One
- 180 Snacks
- Wonderful (

selection

of nuts

)
- Del Monte
- Mott's
- Mi Cosecha (

fresh apples

)
- Dannon & Dannon Activia
- Orbit
- Glucerna
- Coke Zero & Diet
- Diet Pepsi
- Sprite Zero
- Malta India
- Hawaiian Punch
- Veryfine
-

And many

more!